Welcome to your secret weapon in the war for attention.

Welcome to the course you need to start telling A COMPELLING STORY, EVERY TIME.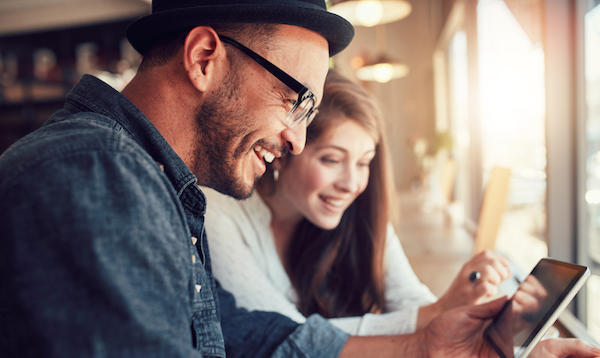 Who Is This Course For?
If your career depends on attracting an audience, keeping their attention, and converting their interest into actions like sales or donations, then this is the course for you. It's ideal for:
Bloggers
Copywriters
Entrepreneurs
Freelancers
Journalists
Marketers
Nonprofits
Startups
Simply put: if you've spent hours (or weeks) writing something that YOU thought was amazing, but your audience completely ignored it...
Or, if you can never tell why some of your organization's stories connect with your audience while other stories fall completely flat, so you waste hours trying to replicate past successes by guessing at what may have worked...
Or, if you've been blogging or marketing in obscurity forever, wondering why your growth is stuck in neutral while your peers are growing at a rate that makes you feel frustrated, lost, and hopeless...
Then you're going to LOVE how this course changes the way you tell stories.
What Will This Course Help You Do?
It's time to stop getting lost in the shuffle (or, more accurately, in the newsfeed).
Simply put, this course will help you write stories that earn more attention for your business.

Why is good storytelling such a crucial business success skill?
Because the window of opportunity for your story to be discovered is closing every day.
Don't believe me?
Here's how fast an INTERESTING post dies on Facebook (courtesy of MtoMconsulting)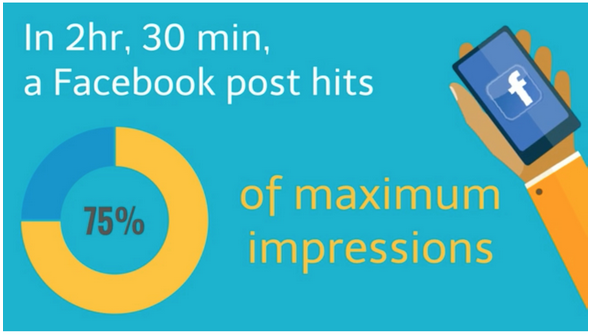 If that means a GOOD post is nearly invisible just three hours later, how quickly do you think YOUR stories are disappearing from everyone's feed?
And why does this happen?
BECAUSE EVERYONE IS COMPETING FOR THE SAME 24 HOURS OF ATTENTION.
Our fast-paced, high-distraction life means we always have less time and attention to spare. This is true for your customers, your clients, and your audience... or the people who would be your audience, if they ever noticed you.
But they don't, because your stories don't stand out.
Your media doesn't catch anyone's eye.
Your presentations are snoozefests.
IN SHORT: Your Message Is Getting Lost in the Shuffle
Meanwhile, your competition keeps getting better. Your audience keeps getting smarter. And the algorithms keep getting more ruthless at hiding the stories that no one is clicking on.
(Like yours.)
So they bury you.
And that means your odds of being noticed get worse every day.
Until now.
So, How Does This Course Work?

This course is a 5-step evolution in your storytelling process.
First, you'll learn why stories are so crucial to the success of your business.
Second, you'll learn how to attract and delight your ideal audience.
Third, you'll learn how to structure your stories for maximum impact.
Fourth, you'll explore tactics to get your story seen on multiple platforms.
Finally, you'll learn how to develop a storytelling process that works over and over, story after story, year after year.

Where Can You Apply These Lessons?
You can use these techniques to tell more magnetic stories in any content or media you create for your business, brand, or organization, including:
About Us pages
Annual reports
Bios
Content marketing
Donor pitches
Email marketing
Investor pitches
Keynotes
Mission statements
Presentations and slides
PR kits & press releases
Sales copy
Social media
Website copy
... and more!
What Does This Course Include?
Storytelling for Business features:
Over 2 hours of video lessons, each 10 minutes or less (so you can complete any lesson during your commute or your coffee break!)

Quick summaries that highlight the key takeaway from each lesson
Practical examples that turn course concepts into easy-to-remember memorable details
Hands-on exercises that help you go from "Sure, that makes sense" to "Ohhhh, NOW I can actually do this myself!"
Downloadable checklists for different story types, so you can be sure the media you create includes everything you need to achieve your business goals
Plus, you can learn at your own pace and repeat any lesson at any time!
Are You Ready to Tell Amazing Stories That Inspire Action?

Check out the full curriculum below, then CLICK ENROLL and get started today!